重要日期

会议日期:

2023年5月25-27日

全文截稿日期:

2023年3月20日




延期至 2023年5月8日

摘要截稿日期:

2023年3月20日




延期至 2023年5月8日

录用通知:

投稿后20-30天

论文出版:

收到最终稿后7-10天
联系我们

邮箱:

huiyi123net_may@126.com

手机:

0086-18616502321

ICEFMS2023演讲嘉宾信息如下: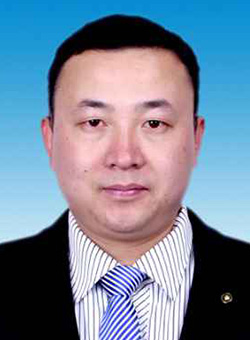 Dr. Hengguo Zhang, Associate Researcher
Dr. Hengguo Zhang, Associate Researcher
Center for Economic Research, Shandong University, Jinan, China
Biography: Zhang Hengguo received the B.S. and M.S. degrees from Sun Yat-sen University and the Ph.D. degree from the Ocean University of China. He was a postdoctoral in Fudan University. Since 2019, he has been a teacher at Shandong University. He has published nearly 10 SSCI and SCI papers in internationally renowned journals. The research direction is the intersection of big data and economics and finance.
Topic: How Does News-Driven Monetary Policy Friction Affect Non-Performing Loans?
Abstract: The banking system is an important part of the modern financial system and an indispensable financial intermediary for the healthy and stable operation of the entire economic system. This paper extends the dynamic stochastic general equilibrium (DSGE) model by machine learning, and constructs monetary policy friction index based on financial news. Then, theoretically analyze how the news-driven monetary policy friction affects the non-performance loans of commercial banks. Further, the monetary policy friction volatility spillover network is constructed by GARCH-BEKK model and complex network. Finally, spatial econometric methods are employed to empirically examine the volatility spillover effect of news-driven monetary policy friction on the non-performance loans. The results show that monetary policy friction has a significant positive spatial effect on the non-performing loan of Chinese commercial banks. This means that the government is supposed to increase information transparency in the transmission of monetary policy to reduce information asymmetry.